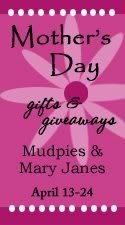 Did you know that April is Lemon Month at
Sweet Tomatoes Restaurant
? Well hold onto your hat.
Sweet Tomatoes Restaurant
is offering nine lemony dishes, including the new Sweet Lemon Slaw and favorites Lemon Chicken Orzo Soup, Lemon Rice with Cashews Salad and Tangy Lemon Muffins.
I love
Sweet Tomatoes Restaurant
. They believe that eating fresh, healthy, wholesome food is an important part of leading a well-balanced life. Their food is Farm fresh and made from scratch. In fact, their restaurant was founded upon this very idea. Sweet Tomatoes restaurant offers a fixed-price format, making it an affordable dining choice.
Are you looking for a great place to take your Mom this Mother's Day? Why not take her to a restaurant that's not just good but serves food that's good for her,
Sweet Tomatoes
? There are 110 Sweet Tomatoes locations in 15 states. To view a
Sweet Tomatoes
menu or find a location near you visit.
Sweet Tomatoes
has generously giving away two complimentary meal passes to give away to one lucky Mudpies and Mary Janes reader. To enter, visit
Mudpies and Mary Janes.